January 20, 2015
Supreme Court Grants Client a New Trial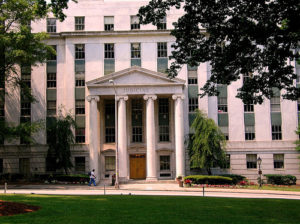 Mr. Owen is dedicated to ensuring that his clients receive just and fair treatment by the courts.  Prior to becoming Mr. Owen's client the Husband had a divorce petition filed against him here in Georgia.  The Husband, a resident of California, was not personally served with a copy of the divorce case.
The Wife appeared before the judge without giving the Husband any notice of the hearing.   Of course, the Wife obtained a favorable ruling without the Husband being present.
Mr. Owen first attempted to obtain a new trial from the trial court.  The trial court denied Mr. Owen's request.  Despite the client's limited financial resources Mr. Owen appealed the trial court's decision to the Supreme Court.
On January 20, 2015, the Supreme Court reversed the trial court. See Guerrero v. Guerrero, 296 Ga. 432 (2015). The divorce case was remanded to the trial court with instructions that the trial court give the Husband a new trial.
This entry was posted on Tuesday, January 20th, 2015 at 3:00 pm and is filed under
Divorce
,
Family Law
. You can follow any responses to this entry through the
RSS 2.0
feed. Responses are currently closed, but you can
trackback
from your own site.