December 13, 2019
Jury Trials in Divorce Cases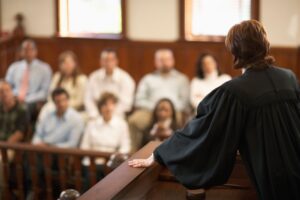 Georgia and Texas are the only states that still allow jury trials in divorce cases.  Georgia law allows either party to request a jury trial to determine child support, alimony and how marital property and debts will be divided between the parties.  The judge will still determine child custody and visitation when a jury trial has been requested.  Most cases that aren't settled are heard and ruled upon by a judge through what is called a bench trial.
This entry was posted on Friday, December 13th, 2019 at 1:59 am and is filed under
Family Law
. You can follow any responses to this entry through the
RSS 2.0
feed. Responses are currently closed, but you can
trackback
from your own site.